I'm being careful here.
   I don't know about any laws except for the really popular ones like murder or stealing or don't get high off your own supply, so I have to be careful that I don't slander this awful "Cunt Bitch".
   I'm sorry if you're offended by the phrasing "Cunt Bitch", but if you are, I have to say, "'Cunt Bitch' pleaseeeeee."
   LINDSAY GOT BEAT UP.
   *Sadface* *Sadface* Semicolon: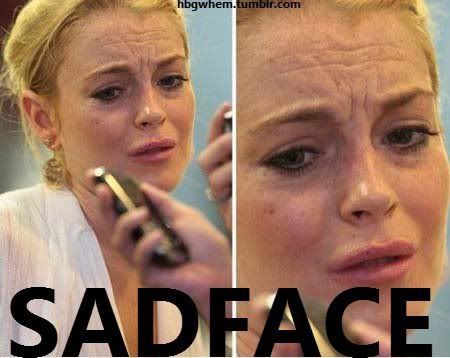 If offical documents say that someone is a "Cunt Bitch" then it's not slander when I call them a "Cunt Bitch" right?
   Honestly, I've been waiting a VERY long time to write a blog post that contains the phrase, "Cunt Bitch" and I thought that it would never happen. Remember when Charlie had, like a crippled dad or grandpa or maybe an uncle? His life was shitttyyyyy, but then he won a golden ticket and his dad uncle man was cured! It was amazing right?
  Lindsay did that for me!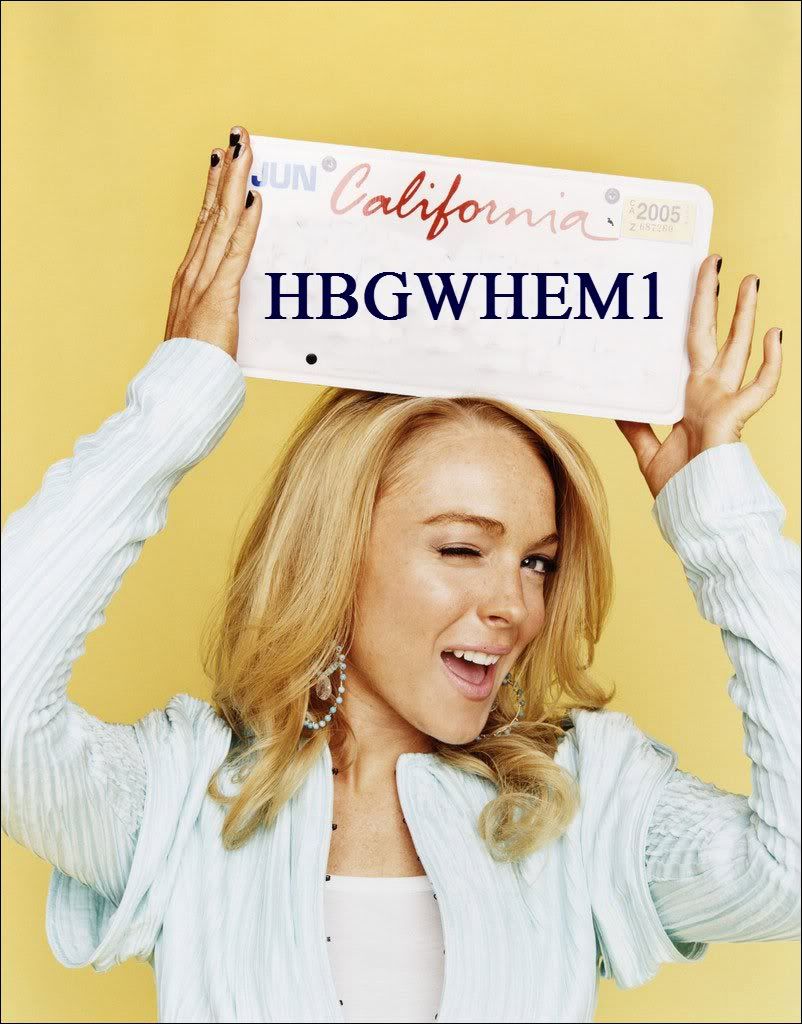 Lindsay was my first. She's special. She's magical. She's a Hot Blonde Girl With Heavy Eye Makeup who loves…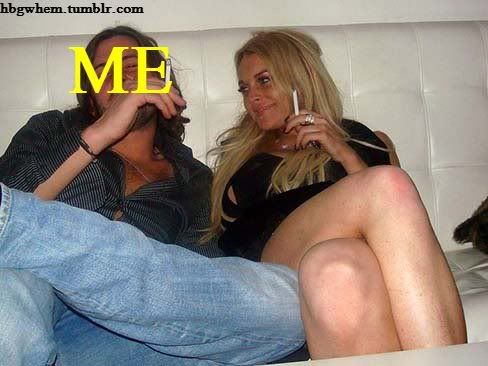 Often, Lilo and I would be smokin' a cig and we'd be like, "Cunt Bitch" is the future! "Cunt Bitch" should be the name of the new leggins line!!! We will sell eight million leggins. That would be a leggins world record. We might get a trophy. It would be like winning a BAFTA, except, instead of the trophy saying, "Awesome Job Pretending You Are Someone Else" it would say, "Cunt Bitch, best name for a leggins company ever!"
    I love Lindsay. She is pretty, she dresses super well, she enjoys Coca Cola products like I do. She's just all around great. I didn't need a gift from her for Xmas (or whatever holiday you celebrate) (but if you don't celebrate christmas, kinda looking down on you as a person) but she gave me a chistmas gift anyway!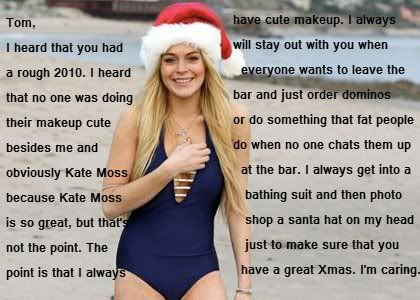 If you go to the HBGWHEM facebook page, you will see the full report from this "Cunt Bitch" who PUSHED LINDSAY.
   I know. I know. I know. I know!
   I hate you residents of California (except for the residents of California that follow me on tumblr, I love you resident of Cali who follows me, I want to go to your apartment and clean your coffee table and maybe groom your dog just to show you how caring I am, like LINDSAY.)
   A "Cunt Bitch" pushed Lindsay.
   As you can see from the document, it says, BlahBlahBlah, then Lindsay called me a "Cunt Bitch".
   Best incident report ever.
   You can add that to anything and it gets better.
   Here is probably what an incident report from, like a Dunk'n Donuts looks like, "Customer was dissatisfied by her coffee purchase and refused to pay for her coffee. Police were called to the scene, and, eventually, the woman was given the right order and paid for her coffee." BORING ASS INCIDENT REPORT.
   Now, enter Lindsay. "Customer was dissatisified by her coffee purchase and refused to pay for her coffee. Lindsay Lohan arrived at the scene and called the woman a "Cunt Bitch". The woman was given her right order and paid for her coffee." AWESOME INCIDENT REPORT.
   North Korea is mad at South Korea for… ? Lindsay Lohan arrives and tells North Korea to stop being a "Cunt Bitch". WAR OVER.
   I just want to say…