I know, I've been gone for a while. It's not that I'm just a lazy twentysomething who can't even maintain a blog that no one reads, it's that I was busy. I was busy following a passion of mine.
   Some people rescue dogs.
  Some people clean up the environment (probably. I've never actually seen anyone do this before, but people might do this in those states that don't matter(like the entire middle of the country)).
   Some people adopt babies from Africa and then give them chill lives really far away from Africa.
   My calling happened to be something more important than that stuff.
   My calling was to plan a party.
  Not just any party. This is a party that is so once in a lifetime that they let Casey Anthony out of jail just so she could attend it because she never misses an awesome party.
  This party was something that I couldn't discuss before the day it happened (yesterday)(I'm still so drunk. LoL I'm never drinking again I told my roommate Caroline Trentini (my roomate)(we're more like bf and gf but we have so much sex we don't count ourselves as a couple because all the couples I know fucking hate each other and I can't imagine they've had sex in months (years?)).
   Yesterday I threw a birthday party. Not just any birthday party… it was the birthday party to end all birthday parties (until E.F.'s birthday party that I'm already in the pre-planning stages of).
  Yesterday, the clocks ticked over to 12:01am and I started crying tears of joy because… TAYLOR MOMSEN IS EIGHTEEN!!!!!!!!!!!!!!!!!!!!!!!!!!!!!!!!!!!!!!!!!!!!!!!!!!!!!!!!!!!!!!!!!!!!!!!!!!!!!!!!!!!!!!!!!!!!!!!!!!!!!!!!!!!!!!!
!!!!!!!!!!!!!!!!!!!!!!!!!!!!!!!!!!!!!!!!!!!!!!!!!!!!!!!!!!!!!!!!!!!!!!!!!!!!!!!!!!!!!!!!!!!!!!!!!!!!!!!!!!!!!!!!!!!!!!!!!!!!!!!!!!!!!!!!!!!
   Yes. That's right. Taylor Momsen is 18.
   If you are really dumb (which you probably aren't because you're reading my blog) then you probably don't realize this, but Taylor Momsen is HBGWHEM0 because she's the background to the site.
<———————————————————-Taylor Momsen———————————————->
See? Even before I started writing these works of art, I selected this picture of Taylor because the text was kind of hard to read so I just figured people would look at the picture and understand my point.
She's also HBGWHEM number seven. So I guess she's both 0 and 7, like James Bond. She never goes under cover like James Bond though because going undercover she'd probably have to wear a terrible brunette wig or less eye makeup.
Now that Taylor Momsen is 18, raise your hand if you want to fuck Tom.
Aww Taylor, that's so cute, I need to finish updating my tumblr and then I'm all yours (for only like 14 minutes at best, not gonna lie)(just kidding I was lying about that because I heard Taylor values modesty above all else.)
Well, modesty and politeness.
I have been waiting for this day for a very long time. It was hard to discuss her music video before as you can see HERE. It was VERY hard while reviewing her video HERE. It was hard to focus on anyone else HERE. It was a full time job trying to avoid talking about what I wanted to HERE. Like a massive erection, it was hard to contain my rage HERE.
AND NOW WE'RE HERE. HERE IN A WORLD WHERE TAYLOR MOMSEN IS 18.
I know you're thinking, "Where are the party pics?" and you're in luck because I was like Terry Richardson at Taylor Momsen's birthday party (take that in every way possible) and I took a ton of pictures. Here they are!!!
This is a shot of the overall crowd from the birthday. Keep in mind, this is just one section, so many people showed up! Some people even made kuet signs!
My all time favorite designer was in attendance and he had a ton of shots, then we spent the night judging people's low end thighs!
Scandal alert, HBGWHEM 1.0 wasn't invited to the party because 1.0 is too close to 0.0 and Taylor felt like she should have had a full article to start the website. www.DR@M@.com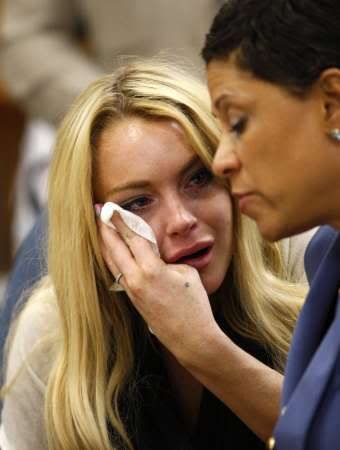 Scandal alert x2. I was supposed to hang out with LILO last night, but I was having so much fun with 18 YEAR OLD TAYLOR MOMSEN that I texted Linds that I drank a bad batch of Kambutcha and couldn't come over. She was really sad because she loves me so much.
Everyone knows that shitty ass shit ass Gossip Girl is going to suck a dick next year because Taylor isn't on it, but another recently ousted member of the Gossip Girl cast showed up and I got a picture!
It's Jessica Szohr who played V. on Gossip Girl (til her character just became some weird form of evil because she was the only non-white person there besides the evil guy from Spin City who ended up killing his wife in a burning building and then they made him and his daughter leave to go back to shit ass Chicago and now it looks Gossip Girl is being directed by John Galliano.
Don't think that just because Taylor is 18 now and madly in love with me now that she doesn't hang out with the regular cast of Gossip Girl anymore. Blake Lively showed up (without Leo) (because he's moved on to the next big titted dust brain) and she wouldn't let me take a picture of her, but she was more than willing to take pictures of herself. Here's a good one:
I don't think Blake has adjusted very well to her Green Lantern movie eating such shit. She was showing everyone these sketches on her iphone and telling us that even though the green latern only made like 80 million dollars, if you convert that into whatever money people in the Philippines use, it comes out to like 45 trillion dollars of their money.
Last but not least, the birthday girl arrived and I haven't cried this hard since all that crying I would do every night because Taylor Momsen wasn't 18. She looked stunning and the moment rushed over me like a warm breeze.
We danced, we drank, we sang the night away, and when it was all over, when the 18th birthday party was officially a success, I took the black electrical tape off Taylor Momsen's nipples and I was finally able to say, with minimal judgement from friends and family, that, "Taylor Momsen, I want to fuck you."