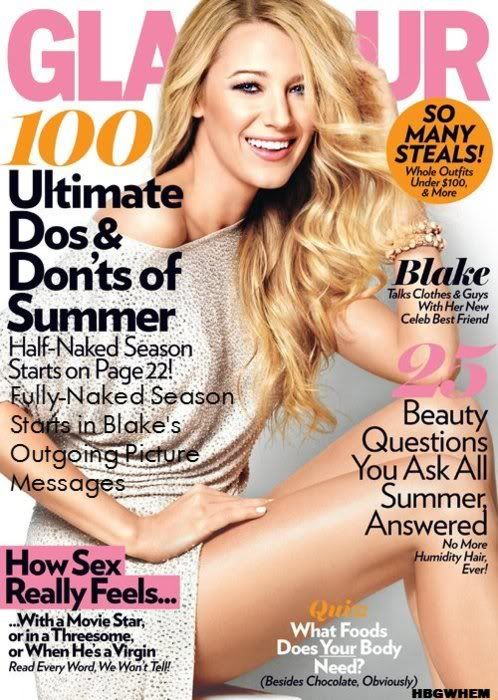 I like my blog.
   I like my blog because I blog about things I like and then I read my blog and I'm like, "Wow these are all things I like. I like this blog. If I was a blonde person I would give the writer of this blog maybe a HJ as a sign of respect or admiration."
   Some things I write about on my blog are blonde people. Other things I write about on my blog are…(?)
   When something happens to a blonde person who is not also an overweight person, I think, I'd like to put that on my blog.
   When something happens to a non-blonde person, I try to forget about it because thinking about non-blondes is like thinking about eyeball puncture injuries. If I can't get it out of my head, I'll post it on my subblog->
   Do you want to hear a story about boobs and some other things, but mostly it's about awesome boobs?
   "Yes Tom, your hair looks good today," you say to me.
   Okay, well that settles it, my hair looks great today. Oh and I'll tell the story…
   In the beginning of this week, thefrozenisland said to the world: "I look at blake lively's boobs."
   And I said, "What! No!"
And she said, "Yes I did. In a picture."
   And I said, "No. This picture is fake!"
And she said, "No. I've checked it. At the lab. At the lab, they said it was real."
   And I said, "The lab's management is biased. They send back test results that always make us think that someone's boobs are really someone's boobs, but then the truth comes out that they are someone else's boobs. Someone else is always non famous and everyone is like, 'Oh your boobs are nice, but they are unfamous besides for the fact that we thought they were someone's famous boobs and so they really only exist because they are passable lookalikes like how that guy from the White Stripes performs all the Michel Jackson concerts now."
And she said, "Would you like to look at the photographs and tell for yourself?"
   And I said, "No! I would never disrespect Blake Lively like that. Those are personal photos meant for one person and one person only… Okay, Yes, please send them."
And she said, "Okay. I will send them."
   And then I took off my pants while I was waiting for her to send them.
And then Blake Lively's publicist was like, "Those are fake pictures!"
   And then Blake Lively was like, "While you're wanking to these photographs of my alleged boobs, remember Green Lantern comes out in 3d on July whateverdate at whatevertime."
And then I got the pictures and they were awesome.
   And then Blake Lively's publicist was like, I will shut down every blog ever that publishes them.
And then I was like, "I should publish these on my blog because I like these and they are about a blonde person who isn't fat."
   So I had a dilemma. Do I post the photographs knowing that I could have my blog shut down and ceased by the National Government Regulatory Place Where We Try To Hide (Alleged) Blake Lively Nudes?
   No. It was too big a risk. Ernest Hemingway never would have risked his blog just to post pictures of Jane Fonda or whoever was taking cell phone nudes and was a hot piece of ass back in his day.
   I decided that I had to post the pictures, as my duty to the HBGWHEM community, but I have made some changes to protect my Blog. Blake's publist had sent over a list of demands that had to be met so that my blog wasn't taken offline. I think I met those demands and I also am doing a service to everyone by posting this pictures.
   Blake, I want to touch your boobs SO BAD.
   Here are the pictures: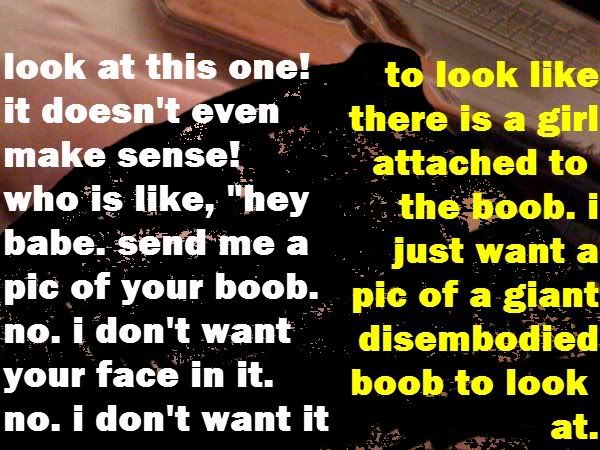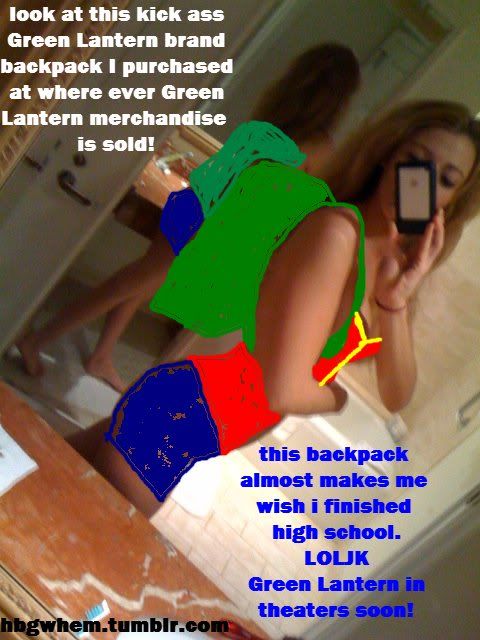 Everyone go see this Green Lantern piece of shit because it will set a precedent that if a HBGWHEM shows us her boobies and ass, then their movie will succeed! Show them the power of leaking extra fappable pics! But don't actually watch that Green Lantern movie, you aren't some fat loser.