Dear
,
   I never believed in love at first sight, until I saw you. I still remember exactly what you were wearing. You had on a black Guns N Roses t-shirt with the sleeves rolled up and around your neck was a locket. Your beautiful blonde hair was blown out and your eye makeup was perfect. We were strangers, but as soon as I saw you, I knew that we would spend forever together.
   We were at the party and I started pointing at you and yelling, "Does anyone know who that is?" and Jillian was like, "Pretty sure that's Jessica Hart."
  "You're pretty sure?" I asked.
  "Yes. I'm pretty sure that's Jessica Hart," Jillian responded with an edge in her voice.
  "Oh, great," I said, "Perfect. Good to know you're only 'pretty sure'. Guess what, I was 'pretty sure' that Agyness Deyn was going to have a promising modeling career and we all know how that turned out."
   I was left alone after my outburst and I said to myself, "Well, Jillian does usually have a good eye for models so I'm going to trust her on this one." I began walking towards the woman that Jillian was pretty sure was Jessica Hart and I am 100% positive was you and now I know that you're Jessica Hart so for the sake of this love letter, I'm walking towards you and you are Jessica Hart. That's your name. Jillian was right.
   When I got in earshot of you, I overheard your friend say, "I'm pretty sure that's Tom Reagan that's creepily stalking behind you."
   You were like, "You're pretty sure? Oh well that's just great. You were also 'pretty sure' that we were partying with Owen Wilson last week and I made a total ass out of myself when I told Ellen DeGeneres that she was hilarious in Marmaduke. Do you know how embarrassing it is to accidentally accuse someone of being in Marmaduke? Fucking George Lopez was in Marmaduke, it's doesn't get shittier than that."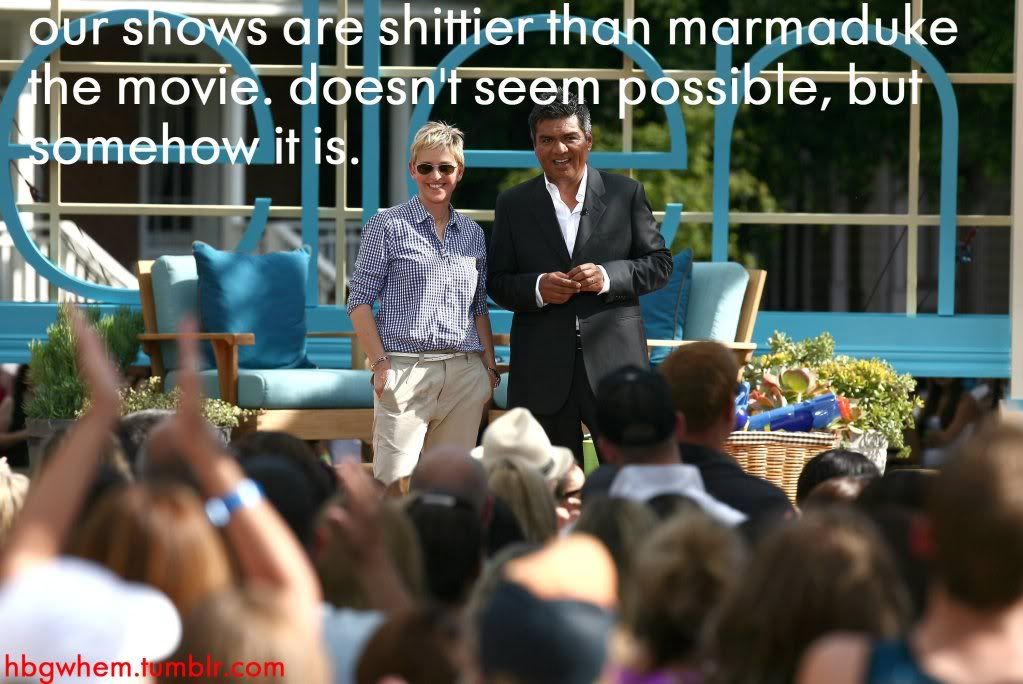 That's when you turned around and sparks flew. Our entire life together flashed before my eyes and then, during the flashing, I took mental pictures, then e-mailed the pictures to Bill Gates and he was like, "Tom, I retired," so I e-mailed him them to Steve Jobs and he was like, "Dude, bad time, I'm like, on a dissimulator," or something medical sounding like that and then I got mad and threw my phone and was like, "Damn it, who the hell is running all these computers if all the nerds are retired or dead? Then I remembered that Michael Cera movie about Facebook and so I sent Michael Cera an e-mail with all the mental pictures I took and then Michael Cera printed them out because no one will put him in movies anymore because he starred in a movie as himself for the forty third time and he had to hit people with swords that turned them into coins and if you've ever had sex in your life it was impossible to enjoy the movie.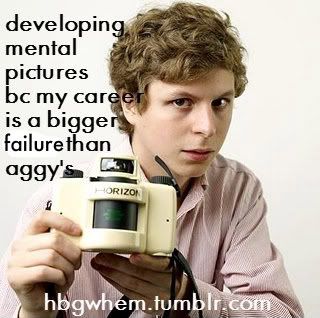 Then I got the package of the pictures and I was like, "Damn it, Michael Cera, I wanted these on my computer too," so he was like, "Scan them," and, luckily, it was an e-mail conversation so I didn't have to listen to Michael Cera nervously stutter that out. I sent back, "You scan them, Michael Cera. Not like you're busy with much else. What are you gonna do if I threaten you? Hit me with a sword and turn me to coins? Sorry Michael Cera, I live in the real world."
So Michael Cera scanned the pictures he printed out for me.
And here they are: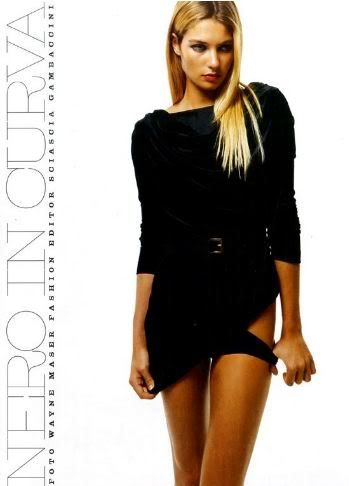 Remember when I said you were the most beautiful girl I had ever seen and I asked to buy your underwear for $40?
   You said that we were in a relationship and it would be silly for you to take $40 from me for your underwear. Then you sold me your underwear for $20.
   That was a great day.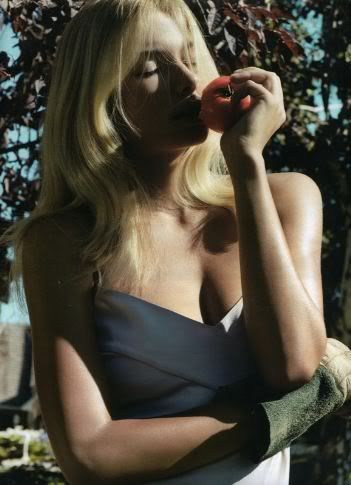 Remember when you wanted to start eating healthier so I promise to buy you a peach tree, but then I found out full size peach trees are expensive and a pain in the ass to install in our yard so I just bought a tomato vine and convinced you that they had genetically engineered peaches to grow fuzzless, on vines, without pits?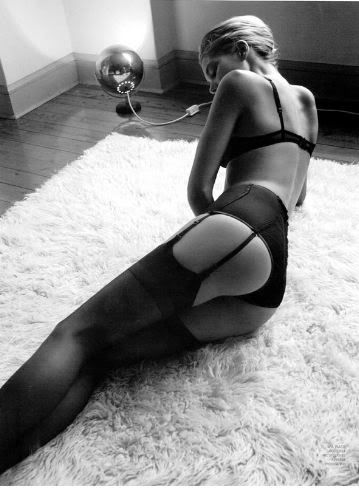 Remember when you were lounging in your undies and I was like, "Really Jessica? Are you fucking serious? You're just going to have a light pointed at the wall? What are we lighting up there? Tell me. If you're not going to pay the electrical bills could you use an ounce of discretion with the electricity? I'm not sitting in a cubical all day so that you can have mood lighting on every corner in our apartment."
   Remember when we harbored a Swedish foreign exchange student? I didn't really bond with him, but he seemed pretty attached to you. I'm not sure if people in Sweden have mommy issues, but boy did our exchange student. He would barely let you go. I was like, "Svens! Get your hands off my girl!" and you were like, "His name isn't Svens and he doesn't speak English! Leave him be. You wouldn't let me get a puppy so at least let me have my Swedish exchange student."
   Remember the time we stayed at the Hotel Regina and then poured vodka on homeless people and tried to light them on fire?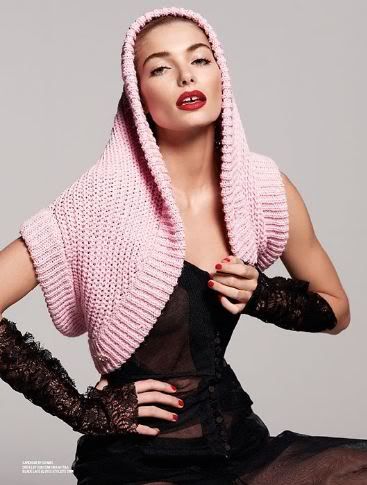 Remember when I tried to knit you a birthday sweater, but then I was like, "Fuck knitting, I'm too young for this bullshit!" And then I threw out my disaster of a sweater and you took it out of the trash and you were like, "No. I like it," I was sulking and yelling at the TV about plot points during Gossip Girl and then you put it on and you were like "fat girl in a litttleee shawl." I started laughing because you're not fat and because you looked silly, but not that silly because you weren't fat.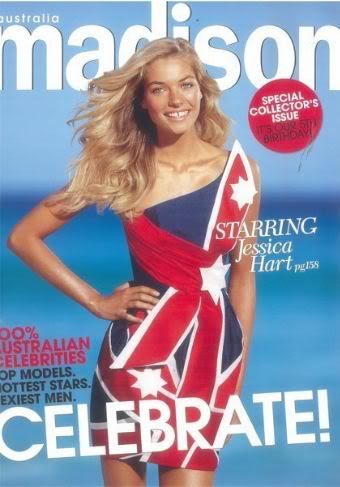 Remember when you came home all excited like, "I made the cover of Madison magazine?" and I was like, "Madison magazine? What the fuck is that? Is that one of those magazines like the one about cigars that exists, but you've never actually seen someone read before?" and then you felt like shit for two days and then you were like, "I made the cover of Vogue Australia!
and I was so proud of you, but still kinda disappointed in you for slumming it with Madison.
Remember when we fell in love?
I do.
It was this moment, right here: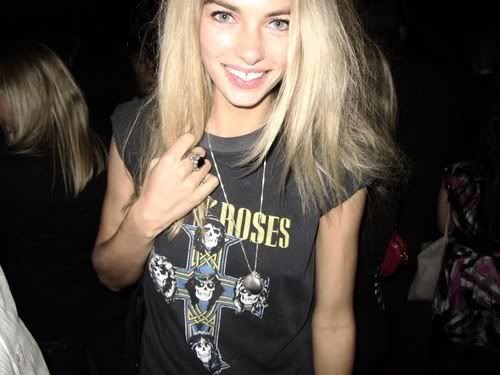 Happy Valentines Day from Tom, Jessica Hart and HBGWHEM!