Sup, Motherfuckers?
   What's going on?
   Oh. Nothing except the most important birthday in the history of 2010 birthdays, besides, like Lindsay's and BritBrit's and Scarjo's and… okay, whatever, maybe not the most important birthday, but it will be the most celebrated.
B/C THERE'S  A PARTY IN THE USA AND IT'S MILEY'S BDAY PARTY.
   Just in case you had super strict parents who were like, "No, you're going to live in the basement and we're going to keep you away from all really awesome things, until, like, at least November 23rd" and you don't know who Miley is, here's a quick rundown.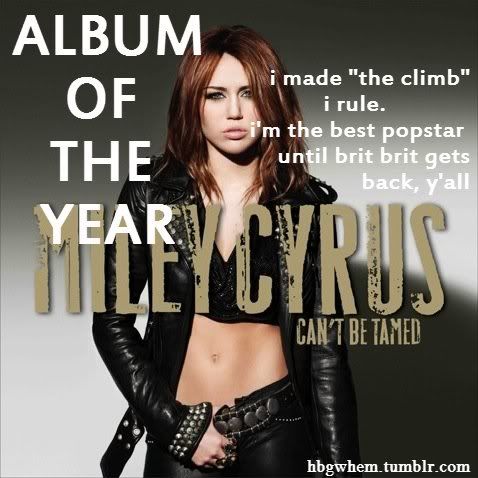 Miley has released the best album of 2010.
   My favorite song off the album is "Who Owns My Heart" or at least that's what I think the name is. Whatever, it's on my ipod and I know ALL the lyrics. At the part where Miley asks, "Who owns my heart, is it love or is it art," I'm always like, "It's youuuuu Miley! You own my heart!" but she was 17 before, like, 22 minutes ago so I would have to say it under my breath or roll the windows up in my car so people didn't call me a creep.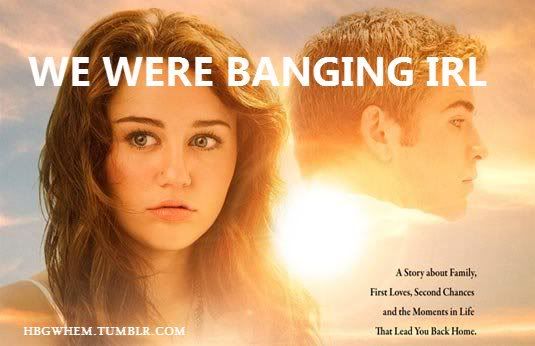 Miley also released some piece of shit movie called, "The Last Song."
   I'm not sure what happens in this movie, but it looks like she probably falls in love with a soldier and he goes off to fight, like, Islam or one of those countries that always seem to be in trouble like both of those Koreas. I bet her dad is probably an alcoholic. Not the super creeper kind, just the kind that won't get a job or take Miley to the mall. Maybe, um, Miley writes a song for her boy who is fighting whichever side of Korea we don't like and then he listens to it, but then chokes on some bad Chinese food and dies. Miley will learn that the people she loves will eventually die, but she's strong and she can continue on and still be awesome and alive. This will make it a lot easier when her alcoholic dad dies because the soldier boy was way better than his lazy drunk ass.
   Miley, most importantly stars in the movie / TV show Hannah Montana.
   Hannah Montana is the single most important TV character in the history of the world. Even more important than Ryan Seacrest.
   Hannah Montana teaches girls that you will never be famous unless you are a blonde girl with good makeup and heels.
   Before Miley created Hannah, young females had no one that they could relate to and then they found the Hannah Montana show and brown haired Miley looked just like them. On Hannah Montana, the brown haired Miley is an illillerate hillybilly who lives with her crappy dad (Miley's real life crappy dad) and one day she's like, "FUUUUU no one is ever going to love me are they?" then her best friend Lesley was like, "You need a blonde weave, bitch, then you would be fly." Lesley is very forward, but she also looks out for Miley and she's like "Back up cunt, stop being mean to Miley, she's just being Miley," if people do something mean like say that Miley isn't the best girl ever.
  Here, lets expiment with the Miley/Hannah Montana logic.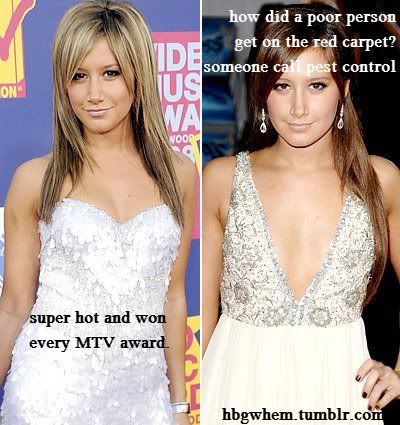 BLONDE = AWARDS    NOT BLONDE = NEEDS IMPLANTS
BLONDE = SUPER FAMOUS    NOT BLONDE = WHO IS THIS GIRL WITH A BIG HEAD?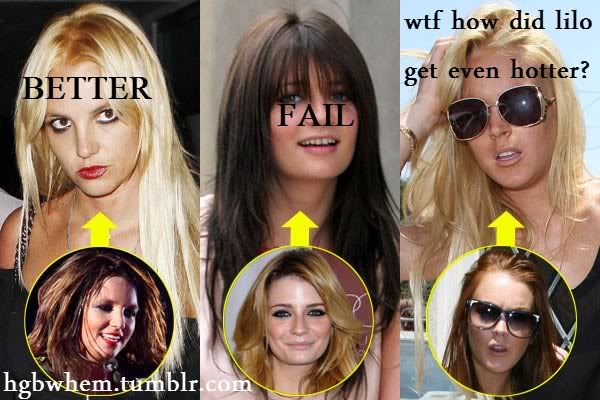 As you can see, Miley is ALWAYS right, about everything. Even if she said something that you knew was untrue, like if she said, "Daddy is getting me a T-rex for my 18th B-day, y'all!" you would be like, "I dunno, Miley. I think T Rex's died back in the Ben Franklin times," but then BAM Miley shows up to her party on a T. Rex.
HAPPY BIRTHDAY MILEY!!!